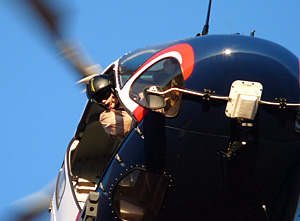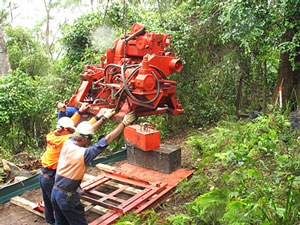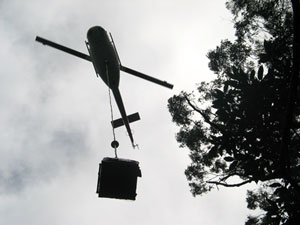 An increasingly popular method of positioning equipment and materials is to utilise a helicopter as an aerial crane platform. Conventional cranes are often cumbersome and time-consuming to set up, experience maximum weight difficulties on certain surfaces such as suspended slab car parks and have limited reach on large factory sites. A helicopter crane service can overcome many of these problems and usually does so at a fraction of the time.
At United Aero, we maintain a diverse fleet of quality aircraft rated for various weight limits, allowing you to be paired with the one that makes the most sense for your intended job. Our team is always eager to work with new customers and plan out the most effective strategy for getting the job done.
You can find out more about each of the specific helicopter construction services we offer below. Don't hesitate to get in touch with us if you have any questions about the specifics of our aerial construction services.
PRECISION LIFTING
The placement of equipment and materials by helicopter longline requires pilots with very accurate flying skills, supported by competent riggers and ground handlers. You can be assured that the thousands of successful helicopter construction lifting jobs conducted by the United Aero team over the last 25 years will guarantee your job satisfaction.
To be successful at this very precise operation requires intricate manoeuvring of loads and close collaboration with ground-based teams. The United Aero team is more than ready to tackle any challenge thrown at it, all while complying with strict operational and safety procedures.
Our experienced pilots are accustomed to delivering helicopter lifting services where extremely precise manoeuvring is required. With United Aero, you can enjoy peace of mind that the job will be completed safely and efficiently by diligent professionals.
REMOTE AREA ACCESS
Many areas are inaccessible by road or ground-based vehicles, such as properties on waterways where boat access is the standard method of approach. In these circumstances equipment usually has to be barged in and manhandled up inclines.
This process is incredibly time-consuming, complicated, and has an added stress on personnel. However, there is an alternative – helicopter slinging is a fast and efficient way to get your building or landscape materials exactly where you want them without breaking a sweat.
Another advantage of our aerial crane service is that it leaves a minimal footprint, making it perfect for use in heritage listed areas or similar environments where trees cannot be removed to make way for ground traffic. Our pilots can expertly navigate in and out of the site, creating little to no disturbance.
Over the years, we have utilised our helicopter construction services to lift thousands of loads into difficult access sites. Our service often provides a better cost-benefit than the alternative manual method of moving equipment into remote areas.
TREE REMOVAL
One of the major problems faced by arborists when removing large trees is lowering limbs to avoid damage to surrounding structures and gardens. In some areas, a helicopter lifting service is the best solution when ground-based cranes have no access, and the arborist requires uninhibited removal of large limbs that can't be lowered by ropes. 
Our team of highly experienced pilots and ground crew will ensure that the use of a helicopter for slinging out your dangerous tree is conducted safely and professionally. Our team's uncompromising attention to detail means that they can quickly identify any potential hazards and produce a Safe Work Method Statement (SWMS).
See our gallery videos for examples of some of our most recent work.
HELICOPTER CONSTRUCTION SERVICES
Some of the more typical helicopter lifting services conducted by our team are:
Accurate placement of air conditioners, fans, ducting and platforms

Rooftop building materials including roof sheets and steel structural materials

Spa baths and swim spas onto balconies, patios and back yards

Wet concrete in kibbles or dry concrete bags

Building site materials such as roofing iron, house frames, timber packs and plasterboard

Positioning of water tanks

Landscaping materials such as sand, rock, soil and timber

Power pole placement and powerline stringing

Heli portable drill rig construction
As you can see, our team is experienced in providing aerial crane services in a wide variety of contexts. This experience will prove invaluable to you if you want to get the job done in the quickest, safest, and most effective manner possible.
If you are looking for heavy lift helicopter companies, call us now to organise a fast price estimate or a detailed site inspection. 
Our service includes the following:
Identify hazards and produce a Safe Work Method Statement (SWMS)

Pilots experienced with helicopter construction lifting 

Required number of ground crew with white cards and riggers licenses

All safety equipment for load rigging and positioning

All lifting equipment including strops, shackles, hooks and cargo nets

Supply all communication equipment

All appropriate insurances and approvals